Pros News
Matt is back!
---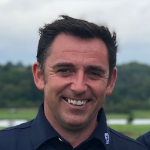 Gareth Jones
PGA Golf Professional Sandiway Golf Club
The best news of the week if not the year, is that you will now be able to see Matt back in the shop!
He continues to recover ahead of schedule and will be back in the shop for a few hours on the odd day. It was also great to see him on the 1st tee on Saturday for the men's spring meeting.
It's great to have you back Matt.